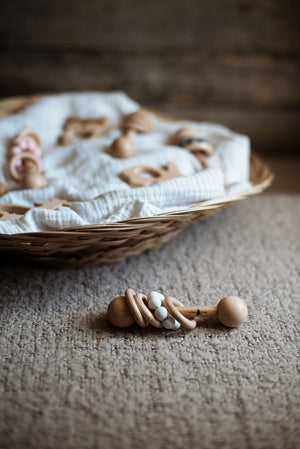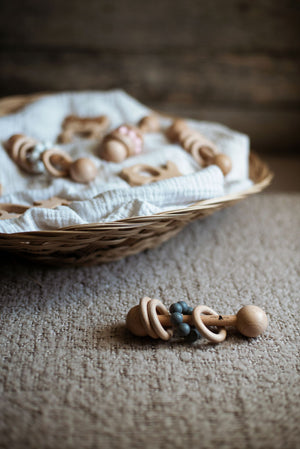 Wooden Silicone Rattle
The perfect natural wooden silicone rattle to engage your baby's curiosity and soothe teething discomfort.
Materials: beech wood and food-grade silicone
DISCLAIMER: Although these teethers and accessories are designed as safe and fun products for your little one, our products should only ever be used under the full supervision of an adult. Always inspect product prior to use for wear and tear and never allow during sleep.