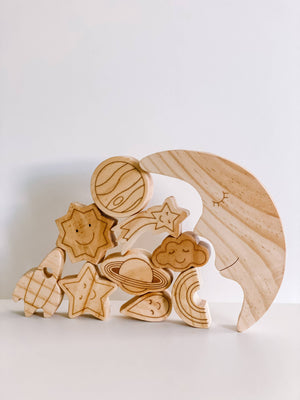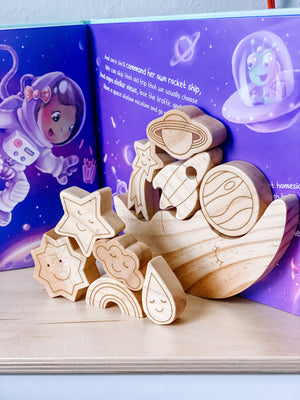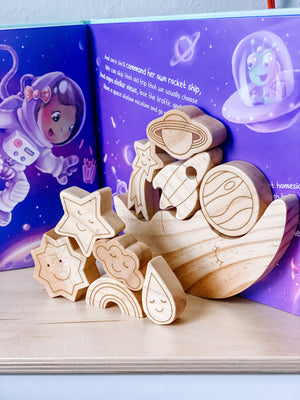 Kaspi Land Space/Sky Wooden Moon Balance Toy
It's a wonderful balance toy to train coordination and motor skills as well as to study weather.
This balance toy is both a fun and educational toy. Stack all pieces on the moon base and then see how high they can reach.
MATERIAL: Pinewood, ingrain with flaxseed oil. Perfectly polished and absolutely smooth, it has no sharp corners or edges.
CONTENTS: One moon shaped stacking base 9 pieces (1 sun, 1 clouds, 1 rainbow, 1 stars, 1 drops, 1 Rocket, 1 Shooting Star, 2 Planets )
AGE: 3 years+ Parents supervision required for toddlers.
Please note wood grain may vary from pictures shown. All products are made from different pieces of wood. And with all our diligence products may not look exactly like the photo, but look very similar.
Made in Ecuador