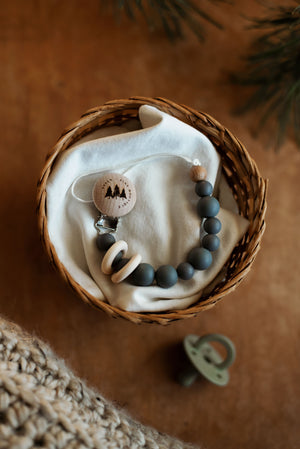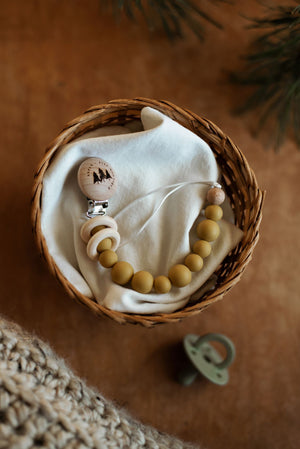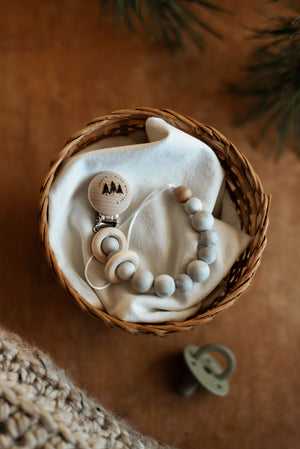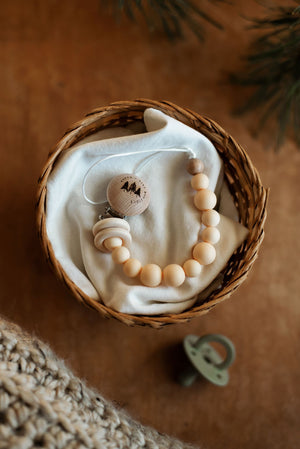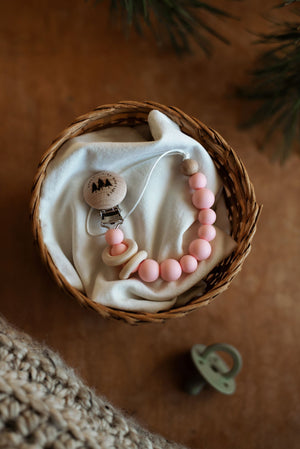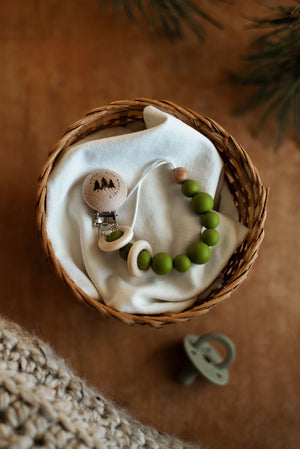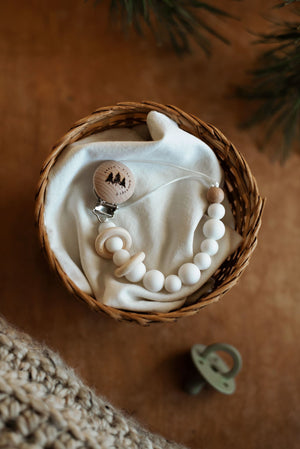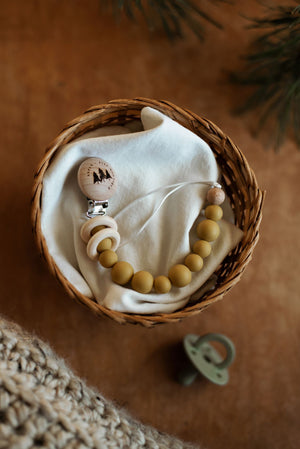 Silicone + Wood Clip
Help your baby keep their pacifier or teether clean with an Aspen + Pine Silicone + Wood clip. Pair with one of our wooden teethers or BPA-free silicone pacifiers.
Please note that all silicone items will be packaged individually for sanitary purposes. 

15mm silicone beads,15mm wooden beads

DISCLAIMER: Although these teethers and accessories are designed as safe and fun products for your little one, our products should only ever be used under the full supervision of an adult. Always inspect product prior to use for wear and tear and never allow during sleep.